3. Setting Up Web Pages
Once you have set up Web templates for your Web site, you are ready to create the actual Web pages for the site. This chapter describes how.
Each of your Web pages is based on a Web template. This also means that you can create a number of Web pages based on the same Web template. These Web pages will make up your Web portal.
The following diagram illustrates the relationship between the different elements of the Web portal: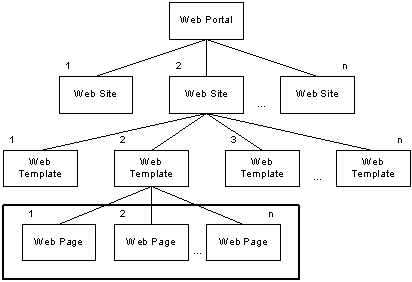 Related Topics
Adding a Product Category to the Catalog
Using Commerce Portal Pictures
---